Top 5 Best ULLU Web Series in 2021: ULLU has established itself as one of the major OTT platforms in India. It has given us some of the biggest hits over the years. And this year also they have released some very big series that are a hit among the fans.
It is just the start of 2021 but ULLU has already given us more than a dozen web-series already. But, the real question is, which one is worth watching? We have made a list for you just for that. These are the 5 Best ULLU Web Series in 2021.
5 Best ULLU Web Series in 2021:
Tandoor
#MeToo
January 26
Halala
Panchali
Recommended: ULLU Web Series List 2021 | ULLU Original
TANDOOR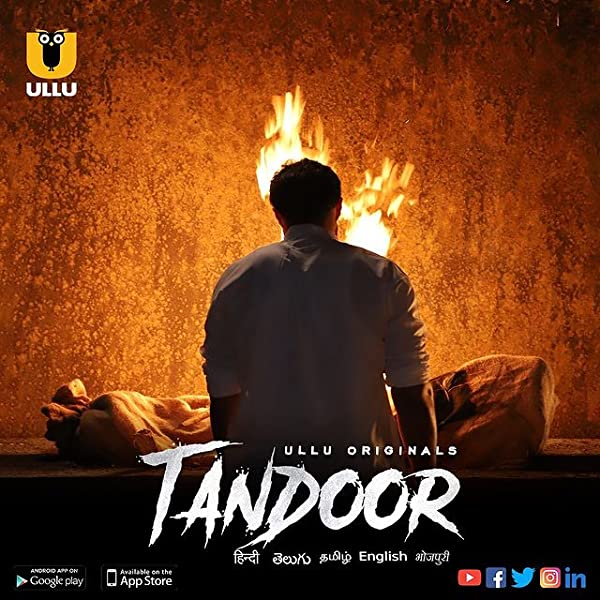 The main reason this show got so hit was because of Rashmi Desai. The Uttran star made her long-awaited comeback with this series and showed her why she is considered one of the best. Apart from the cast also, the story of the show was also quite intriguing.
It is based on a real story. It is an interesting crime thriller with some creepy vibes to it. You can watch it if you are looking for something to watch. It only has one episode so it is like a short movie, but that is what every Ullu series is like.
#MeToo
The story revolves around a guy, who comes to Mumbai to become a Bollywood star. But after going deep in the industry, the truth that is revealed really shook him apart. It is one of the oldest tropes in Indian TV history. But it always offers something new every time.
The show stars Vivan Bhatena, Amit Behl, Sikandar Harband, and Bikramjit Kanvarp. It has one season which was released earlier this year. You can watch this with a completely free mind without thinking about anything. It is also a mini-series, so it will be over before you know it.
January 26
January 26 is an unusual romance-type show. I don't know what the creators were trying to make, but they made it work somehow. It is based on the life of an ATS officer, who has to choose between his love and country.
Another tried and tested TV concept, but you can never get bored of this concept. The patriotism our audience shows during cinema or a show is something on a different level. The show stars Madhurima Tuli and Krunal Jain as the lead actors.
Both of them are well-known actors and have worked in various daily soaps and Web-Series. Krunal was part of Hotstar's original Special Ops, and we have seen Madhurima in Baby, as Akshay Kumar's wife.
Halala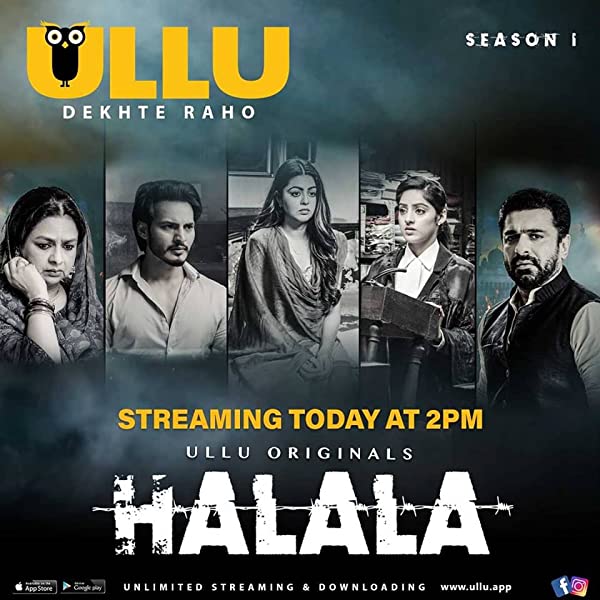 Halala was supposed to release in 2019. It did release in 2019, but Ullu streamed it again in 2021. So, we are adding it here because it was a good show. It is a really good show. The story revolves around a Muslim couple who have to go through the practice of Nikah Halala after Triple Talaq.
It captures one of the most controversial rituals in Muslim law and is presented it amazingly on the screen. The show involves Shafak Naaz, Ravi Bhatia, Eijaz Khan, Nilima Azim, and Deepika Singh Goyal. And all of them did amazing jobs.
Panchali
Ullu just added this show to their playlist and we are glad they did. Honestly, I am only including this show because of Anupria Goenka, because she was amazing in it. You can watch the whole just because of her. She literally carried it on her back.
It is based on the story of a woman who marries all the brothers in the same house. It is kind of intriguing and eye-opener of a show. Just watch it and you will know what I am talking about.
So, this was our list of Top 5 Best ULLU Web Series in 2021. Know any other Ullu series that we might have missed? Let us know down below.
For you: How to watch ULLU Web series for free
FAQs about Best Ullu Original Web Series
How can I watch the best ULLU web series for free?
Some of the best web series of ULLU are available on MX Player which is free to watch. You may need to follow these steps:
1. Download and Install the MX Player app on your smartphone or visit www.mxplayer.in on your PC.
2. Search for the web series you want to watch.
3. Watch your favorite web series for free.
4. I will recommend you to sign in to get some freebies and perks from MX Player.
What are the best Ullu web series to watch for free?
Tandoor, #MeToo, January 26, Halala, Panchali are the 5 Best Ullu original web series you can watch for free on MX player.
Recommended: