Chakravyuh Web Series Review: MX Player is all set to become one of the major OTT services in India. After some hit series like I'mmature, Aashram, Bhaukaal, and Raktanchal, they are back with another banger.
Chakravyuh web series is the latest release by MX player starring Prateek Babbar. And what an amazing series this is. It is the perfect blend of thrill with serious melodrama.
The main problem with Indian Cyber-crime thrillers was the lack of cyber-crime. Chakravyuh rises above that stereotype and gave us plenty of that.
Chakravyuh Web series was released a week ago and is getting all the love from the fans.
The series is based on a best-selling novel 'Anti-social Network' by Piyush Jha. I don't know about the book, but considering the series, I can say it is pretty good.
Honestly, when I started watching this series, I didn't have high expectations for it. I mean, Prateek Babbar's track record isn't that good when it comes to getting good scripts.
But, I was amazed by how much I liked this show. If you are a crime thriller fan, this show is everything you can ask for. Honestly, it was gripping right from the start to the very end. It will hook you up with the right dosage of all the things that you want.
Chakravyuh Web Series Plot Review
Chakravyuh Web Series Review
The story starts with a murder and turns into much more.
Prateek Babbar plays the role of Inspector Virkar and finds that there is something much more in this case.
What starts as a murder case turns into a cat and mouse chase between Officer Virkar and a cybercriminal group. The real twists come when Virkar finds out that both of the cases are linked to each other.
But how?
Virkar has to fight against time and all the other hurdles to catch the mastermind behind all of this. But what if, the mastermind is always one step ahead of him?
Chakravyuh web series has a stellar plot, which progresses at a perfect pace. You won't feel that the show is a little bit fast or slow at any moment.
The plot progression was handled so well, I can't depict that in mere words. And the best thing is that every episode had its own narrative that was borrowed from the previous episode.
I know, I am not making any sense, just watch the show and you will understand what I am talking about.
Chakravyuh web series Cast
Let's Talk about the Cast who made this Web series a Success!
Prateik Babbar as Inspector Virkar
Ashish Vidyarthi as ACP Wagh
Gopal Datt as Dr. Sinha in Chakravyuh Web series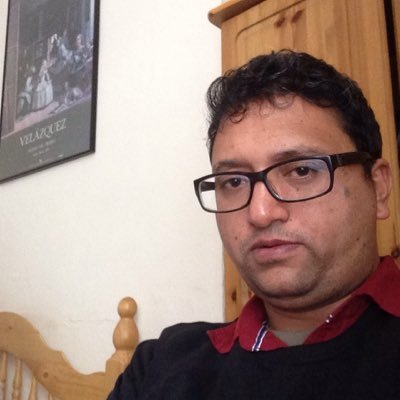 Ravi Pandey as Sub Inspector Kamat in Web series
Ruhii Singh as Sagarika Purohit
Twinkle Tshering as Philo
Chakravyuh Cast includes Prateek Babbar as Virkar, Ashish Vidyarthi as ACP Wagh, Gopal Datt as Dr. Sinha, and Ravi Pandey as Sub Inspector Kamat.
Dhariya Singh as Raj's Father, Anjali Sivaraman as IP, Ruhii Singh as Sagarika Purohit, Ayesha Kanga as Nayantara, Twinkle Tshering as Philo, Chitra Munali as Raj's Mother, and Rajesh Ahire as Inspector Kale.
Other cast members are Simran Kaur Mundi, Shiv Panditt, Urvashi Jayanti Sardhara, Sharad, Asif Basra, Nitin Dhongade, Sanjay Vichare, Balwinder, Manoj Jaiswal, Rohan Joshi, Veena Khatri, Rajesh Khera, Anuradha Rajadhyaksha, Aditi Sanwal, Abhishek Sharma, Madan Singh, and Tanveer Singh.
The whole cast performed their role amazingly, but without a doubt, Prateek Babbar stole the show.
People always said that Prateek Babbar is a good actor, and honestly, I disagreed. But, I have to confess that I was wrong.
Because he absolutely stole the show here. His serious face was everything this show needed. I was also really impressed by the performance of Ravi Panditt.
Other actors also did their job well, but these two were standout performers for me.
Sajit Warrier is the director of the show with Dheeman Agarwala and Sameer Nair producing the show.
Recommended:
Silence…Can You Hear It? Release Date, Plot, Cast, & more
Chakravyuh web series Conclusion
Honestly, I can't express how good this show is. The stellar plot, an amazing cast that did a commendable job, and a properly evil villain with evil motive, who wasn't revealed at the last second.
And the best part is that it wasn't predictable in any way. Honestly, you can watch the show anytime and will enjoy it. I am very excited for Chakravyuh season 2. There hasn't been any official announcement yet, but the second season almost looks confirmed.
Another thing I liked about the Chakravyuh web series was the music. The way the music increased the intensity of every scene was amazing. Pratik Goswami has every ounce of my respect for it. Every one of you should watch this show. It is just eight-episode long, which makes it perfect binge material for this weekend. You can find other MX Player shows here.